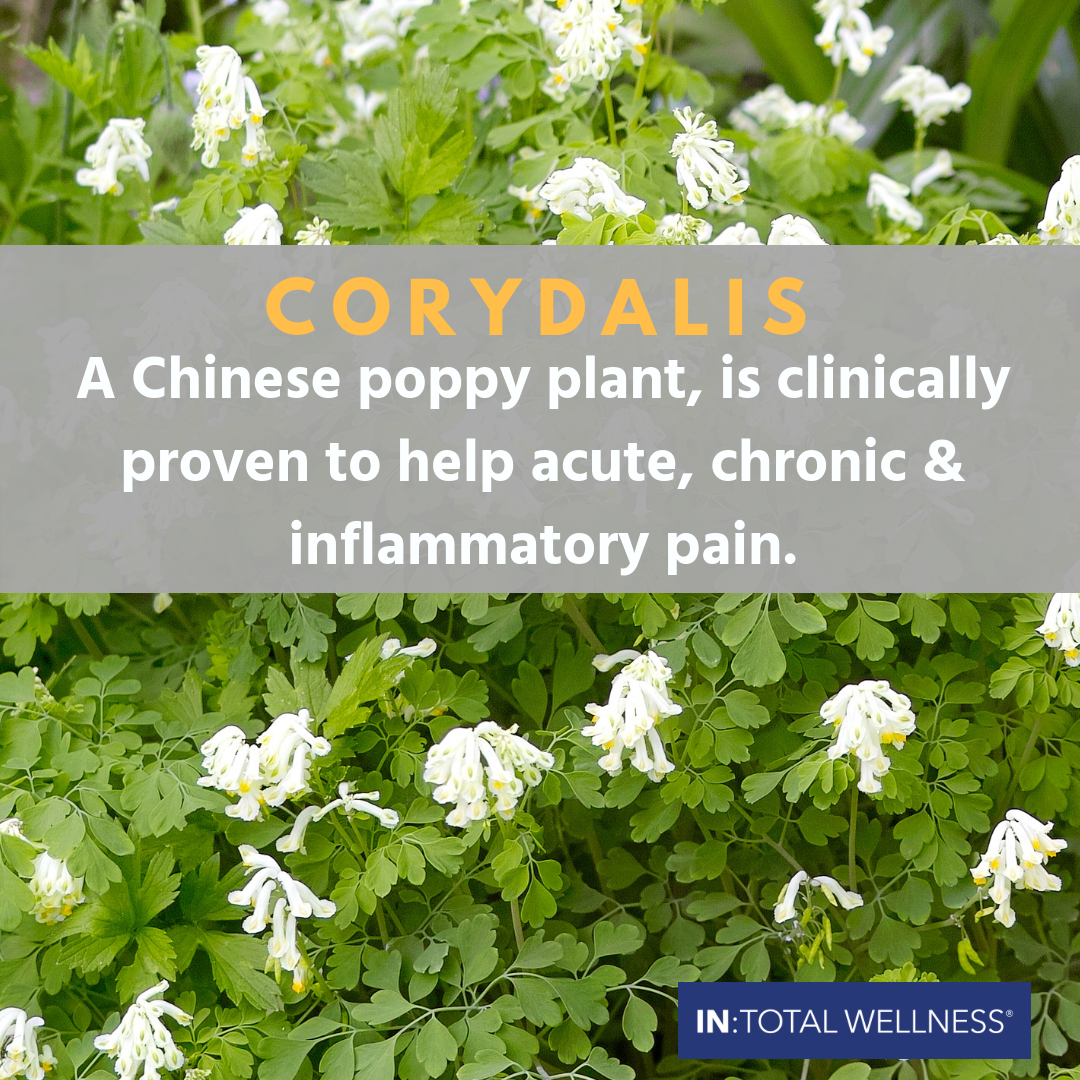 Did you know that there are other pain relieving plants in the poppy plant family that don't have the same addictive qualities as opium? 
The opiates that come from the poppy plant include morphine, opium, heroin, and codeine. Using opioids from the opium poppy is a risky choice.  While they work like magic, they also produce some pretty intense side effects that can be hard to live with, addiction only being one of them.  
Corydalis, a Chinese poppy plant, has many of the same pain relieving benefits as the opium poppy, but without the negative side effects.  In fact, recent clinical trials show that Corydalis can be used for acute, chronic and even neurological pain, which can be difficult to ease.
In TCM, corydalis is used for treating many conditions.  Here are some of the more common symptoms it's used for in herbal formulas:
1. Pain - functioning in the same analgesic way as the the opium poppy plant, corydalis is successfully used for pain conditions including headaches, muscle pain, menstrual pain, sciatic pain, and other chronic pain conditions. It's widely used for injury or trauma and nervous system pain.
2.  Circulation -  this herb is in the category of blood moving herbs in TCM.  Corydalis improves circulation so it has also traditionally been used to treat heart arrhythmia and palpitations.  It also can help lower blood pressure. 
3. Inflammation - helps with chronic and acute inflammation.  In combination with the other herbs in IN:MOTIN, I've seen corydalis treat issues like pelvic inflammatory disease, arthritis and other chronic inflammatory illnesses. It can also be used as a topical treatment for relief in injuries, arthritis, and other aches and pains.  Try mixing it with frankincense and peony root as an ointment.
4. Insomnia - can be used with other herbs to help insomnia.  Corydalis also has a sedative action, which combined with the right herbs, like Mimosa Tree Bark, can help stop the 3am dreaded wake up.
5. Gastrointestinal ulcers -unlike other pain relievers like NSAIDS that cause stomach ulcers, corydalis does just the opposite.  Its traditionally used in treating stomach ulcers due to its anti-ulcer activity.  It also has been seen to reduce H.pylori infection that can cause ulcers.

6. Menstrual pain and flow - used not only for menstrual pain, but also to help reduce heavy menstrual flow.   
Try it in our IN:MOTION formula to see if it can work for you.  
Corydalis is contraindicated in pregnancy and breastfeeding and you should be very careful if on blood-thinning drugs such as warfarin, because of its anti-coagulant properties.  Also if you suffer kidney or liver disease, you may want to consult your doctor before using.  Corydalis may also make sedative/hypnotic drugs stronger, so take care if using those.
Be well,
Simone