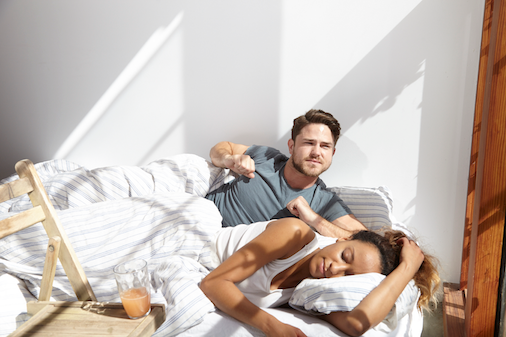 Sleep.  One of the great mysteries of life!  We aren't awake when we are doing it, so we don't really know what is happening to our bodies and brains when we are sleeping. 
Because most of us don't know or understand the importance of sleep, we ask ourselves "Is Sleep Really That Important?"  I get asked that question frequently by my patients.  I answer them with a resounding YES! 
Having good sleep habits that ensure that we get good restful sleep, and enough of it, is vital to our health and well-being. Without enough restful sleep, we find ourselves thinking less clearly, we may exhibit signs of depression, we are more stressed, and we may gain weight. 
According to Traditional Chinese Medicine (TCM), qi (energy) and blood are drawn inward to regenerate our organs while we sleep. Blood and qi are not only critical for optimal brain function, but they are also critical for our digestive system, our heart and every other organ in our body.  Proper amounts of sleep can positively or negatively impact our daily lives.  I see the most benefits in such areas as decreased anxiety, weight loss, and increased focus and creativity.
For lots of reasons, many of us struggle to get enough, restful sleep, which is so important for our overall well-being.  We may not sleep enough hours, or, for many of us, we don't sleep restfully and soundly when we do sleep.  I often suggest to my patients that they should consider taking a natural sleep aid that can assist them with deeper, more restful sleep. 
IN:DREAM, an herbal sleep aid that include herbs like Ophiopogonis Root, which treats irritability and restlessness that are worse at night causing sleeplessness and anxiety, and Polygala Radix which helps you fall asleep gently, would be a great way to ensure better sleep. Bonus, Polygala Radix has been shown to have a rapid-onset antidepressant-like effect according to clinical trials so you may wake up with a boost of energy and mood!  These 2 ingredients, along with 8 other herbs that benefit sleep can be found in IN:Dream.  Take IN:Dream about 30 minutes before bed.  It will also have cumulative effects so that the more you take it, the better you will sleep over time.
Be Well!
Simone