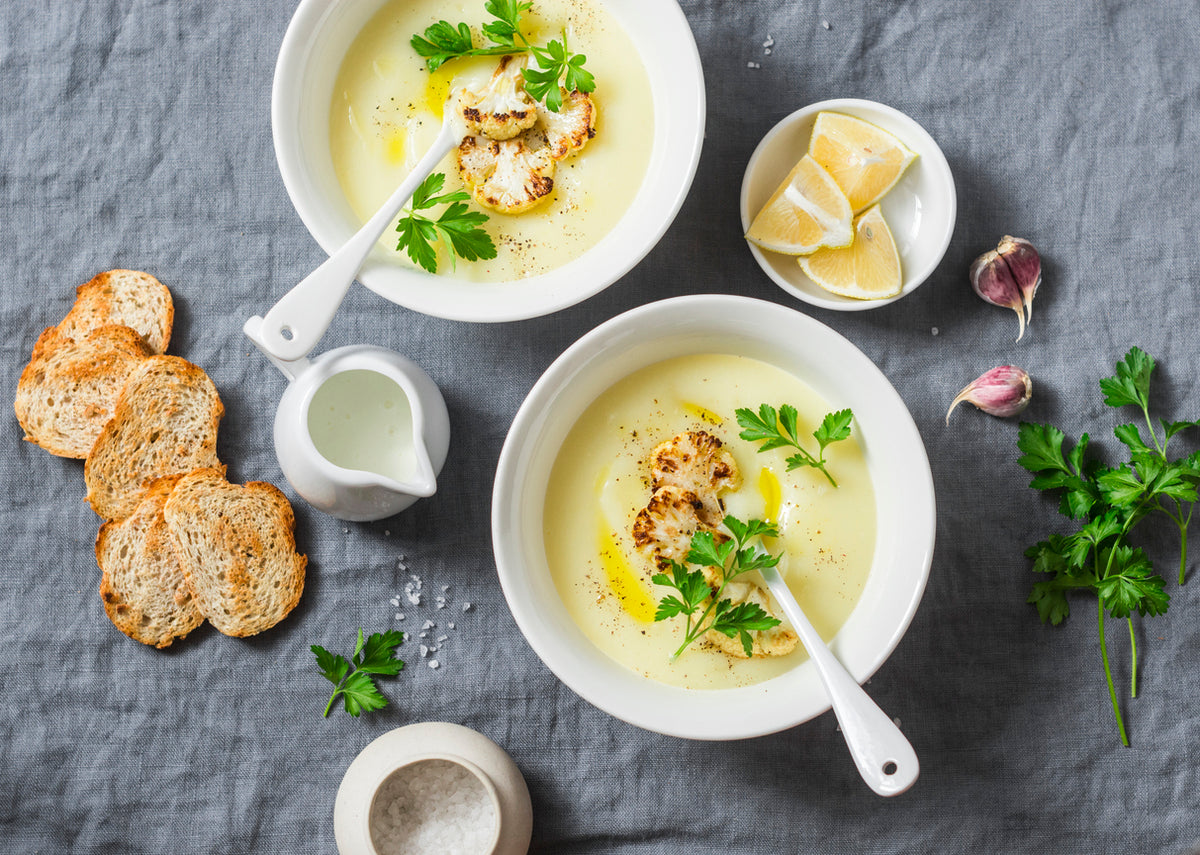 This cauliflower soup recipe is so delicious, we wanted to share it with you!  It's from Anya Vien, a contributor to Yummly, the digital recipe site.  The recipe includes both ginger and turmeric and is just one delicious way to help to reduce inflammation and relieve pain!  Enjoy!
CAULIFLOWER, GINGER, COCONUT OIL, TURMERIC SOUP
Ingredients:
1 medium head cauliflower, stemmed and cut into bite-size florets

2 tablespoons coconut oil

1 cup chopped kale

3 ripe tomatoes, finely chopped

1 can full-fat, unsweetened coconut milk

2 teaspoons minced ginger

1 teaspoon turmeric powder

1 medium onion, finely chopped

2 tablespoons chopped cilantro

1 tablespoon cumin powder

1 teaspoon sea salt
Instructions:
In a medium  pot, heat the coconut oil. Then, add the onions. Simmer the onions for 2 minutes and add the tomatoes. Stir, cook for several more minutes and add the rest of the ingredients.
Stir again, cover the pot, and leave it to simmer for 15 minutes, stirring occasionally. Enjoy! 
#tumeric #ginger #reduceinflammation #curcumin #recipegingertumeric #yummly #anyavien #