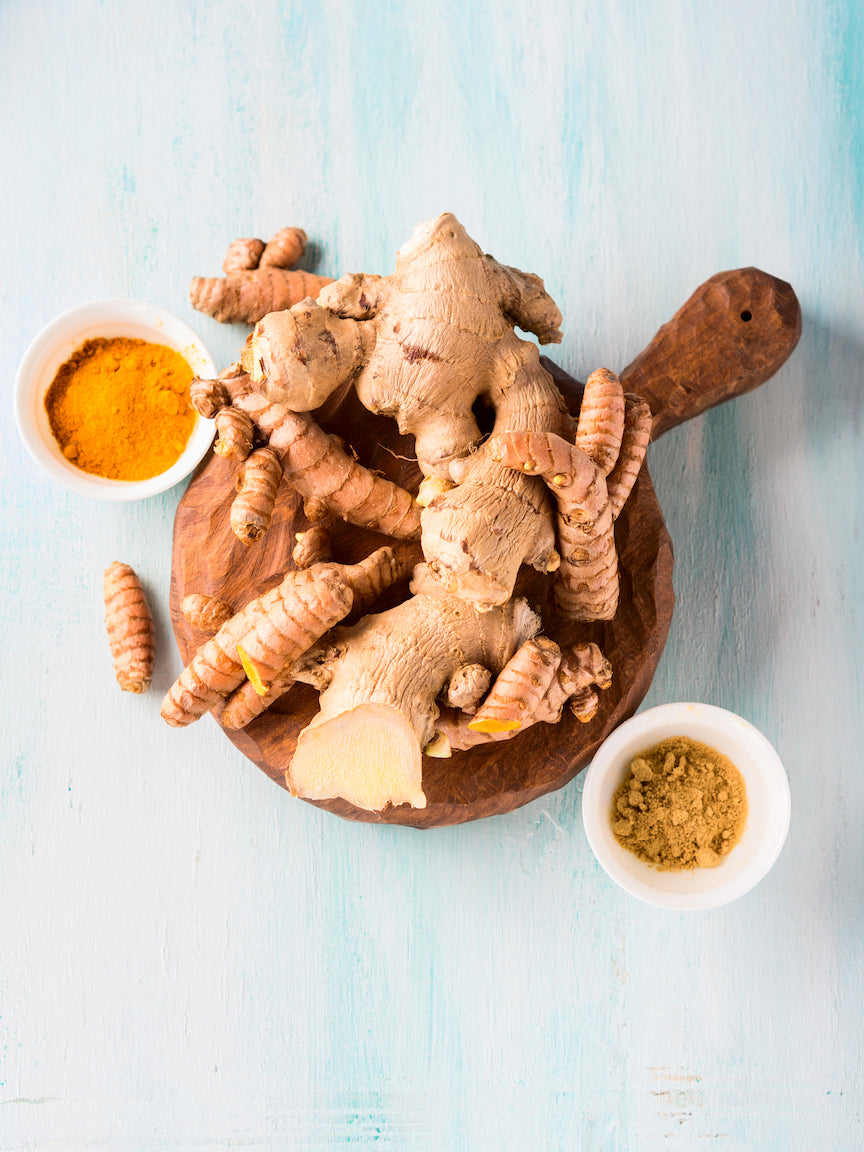 Turmeric and ginger are all the rage these days and are touted as natural, herbal remedies for many conditions.  But what are they, what are they good for and how do they work?  We'll answer these questions in today's blog post!
What are they?

Both ginger and turmeric are root stalks from the same rhizome family that are used around the world as seasoning in foods.  They both have also been used for centuries as herbal medicines that have powerful anti-inflammatory properties.
What are they good for?

According to the National Institutes of Health's National Center for Complementary and Integrative Health (NCCIH)and The National Center for Biotechnology Information (NCBI), both tumeric and ginger are effectively used as a dietary supplements for inflammation, arthritis, stomach, skin, liver, and gallbladder problems and cancer.  Both have also been used to help relieve pain, decrease nausea, and enhance immune function to help protect against illness and infection.  NCCIH has studied curcumin for use with Alzheimer's disease, rheumatoid arthritis, and prostate and colon cancer.
How do they work?

Many scientific studies have been conducted to determine if and how each rhizome actually works. The active medicinal ingredients in ginger are phytochemicals known as gingerols and shogaol that are anti-inflammatories.  Curcumin, an active compound in turmeric, is known for its antioxidant and anti-inflammatory activity that can promote healing.
So, what's the best way to consume ginger and turmeric?  The great news is that you don't just have to swallow countless pills of turmeric and ginger.  You can incorporate ginger and turmeric into your diet in teas, juices, and endless recipes. I can honestly say that there isn't a day that goes by that I haven't included either or both ginger or turmeric in something that I am eating or drinking!
One of the easiest and tastiest ways I get both ginger and turmeric in my diet is using IN:MOTION.  Combined with 10 other herbs, IN:MOTION is an easy and refreshing way to get your herbs in a hydrating drink mix.  
Be well!
Simone