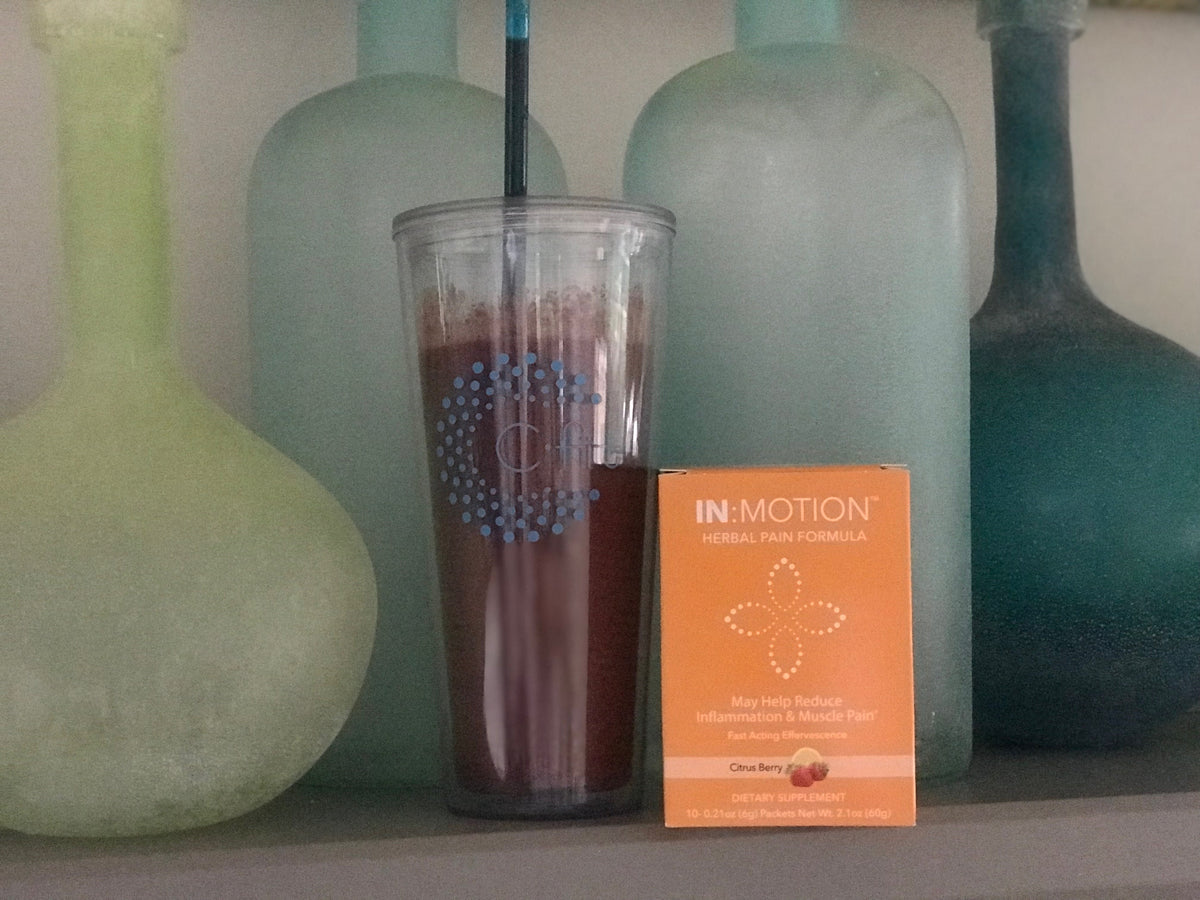 My dearest childhood friend who also happens to be a fabulous fitness instructor shared this recipe with me.  She uses it before her work out to protect herself from inflammation and soreness, which she often has after a long day of training.  The anti-inflammatory fruits and vegetables, along with the anti-inflammatory super herbs, is a winning combination.  The added collagen peptides boost your collagen for beautiful hair and nails.  Enjoy!
Most delicious smoothie:
Combine all ingredients in a blender and enjoy!!!
1 c coconut milk
1/2 c organic frozen blueberries
1/2 c spinach
1 sachet IN: Motion
1 scoop Vital Proteins collagen peptides